What finishes should you choose for your steel street furniture?

Home
What finishes should you choose for your steel street furniture?
Blog
What finishes to choose for
your steel street furniture?
Steel is one of the most widely used materials for street furniture. And with good reason: not only is it ultra-strong, it's also recyclable and offers a host of design possibilities, as its variations offer radically different aesthetic renderings.
Fully customizable by color, natural shades or modern finish, our different steels offer a multitude of finishes, each with its own style. Choose the material and finish best suited to your design objectives!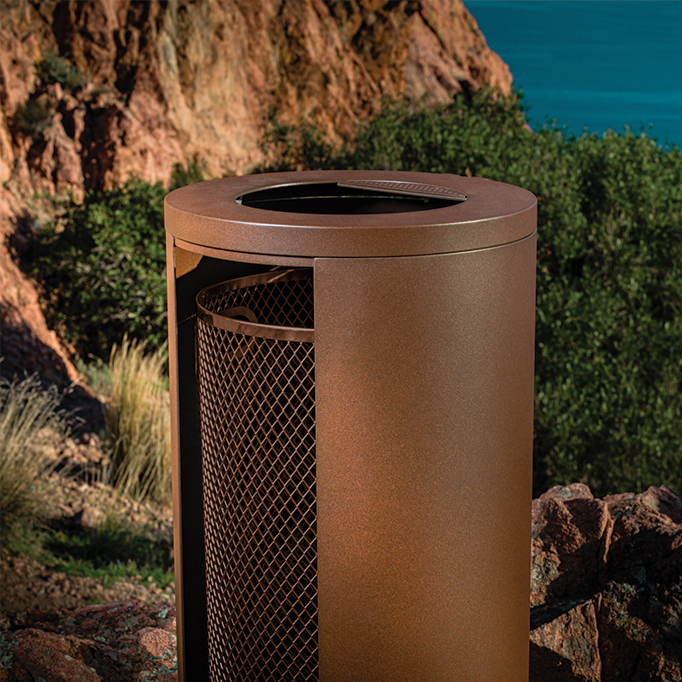 Powder-coated steel finishes
With powder coating, you choose personalization! Particularly well-suited to outdoor environments, its many finishes give you great creative freedom for your project.

Infinite colors with paint finish Powder coating offers great scope for customization, with an almost infinite choice of colors and effects from RAL colors and our special finishes: Golden Dust, black midnight, corten effects and many more!



And what's more, at Cyria, we offer you the additional cost of customizing your street furniture elements for orders of 10 units or more of the same product!


Corten steel finishes
Corten steel has a particularly aesthetic appearance that evolves over time. That's why we offer 3 finish options, so you can find the look that best suits your project.


Raw corten steel
Do you love Corten steel and the charm of its nuances? Would you like to see your furniture evolve over the years, through the seasons and with the passing of time? What better way to capture the natural charm of this very special material than to let nature take its course? If you opt for raw, unoxidized Corten steel, you'll receive furniture that looks like simple sheet steel. You can watch its nuances evolve for 24 to 48 months before its protective patina reaches maturity.


Oxidized corten steel
Is a raw finish not right for your project? Would you like to benefit from the charming nuances of Corten steel as soon as your furniture is installed? No problem! Thanks to a natural aging process that respects the environment, we can activate and accelerate the oxidation of steel in the workshop. Workshop-oxidized corten steel can thus be delivered to you at a stage of corrosion corresponding to 2 or 3 months of natural oxidation. It offers a beautiful winding effect, with marked nuances ranging from yellow to orange-red. Do you notice more pronounced color differences at welds and bends? Don't panic, it's perfectly normal! Patina forms more slowly in these areas. These variations are not manufacturing defects. They harmonize naturally over time, to form a darker, more uniform patina.


Prymext® anti-dripping oxidized corten steel
Corten steel is perfect for your project, but you need to install it on a light, porous floor? Corten steel presents risks of oxide dripping during the patina formation period, particularly during rainy episodes. To reduce this risk and optimally protect your coatings, we have developed an anti-dripping treatment: Prymext®. This colorless process stabilizes oxidation to reduce the risk of staining. It will give your furniture a darker appearance, tending towards an "old leather" brown. Even with a Prymext® anti-dripping treatment, the oxidation of corten steel can cause colored drips and stains on floors.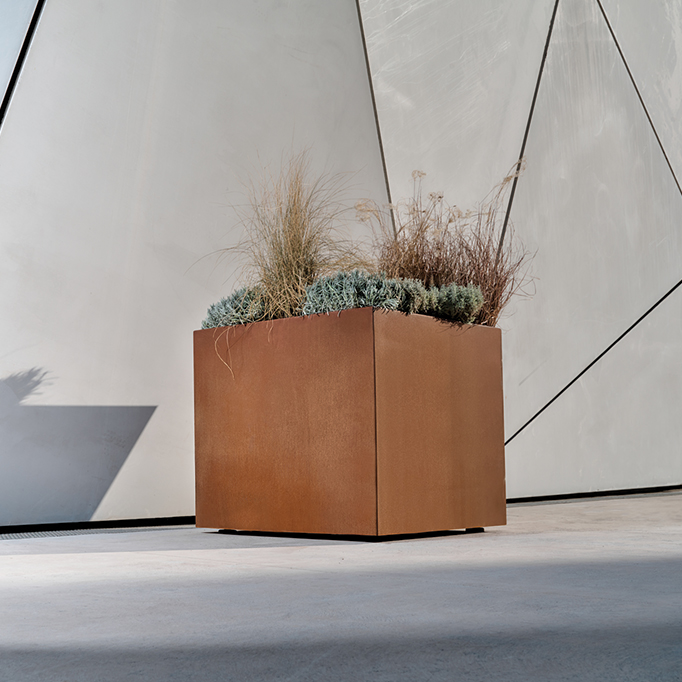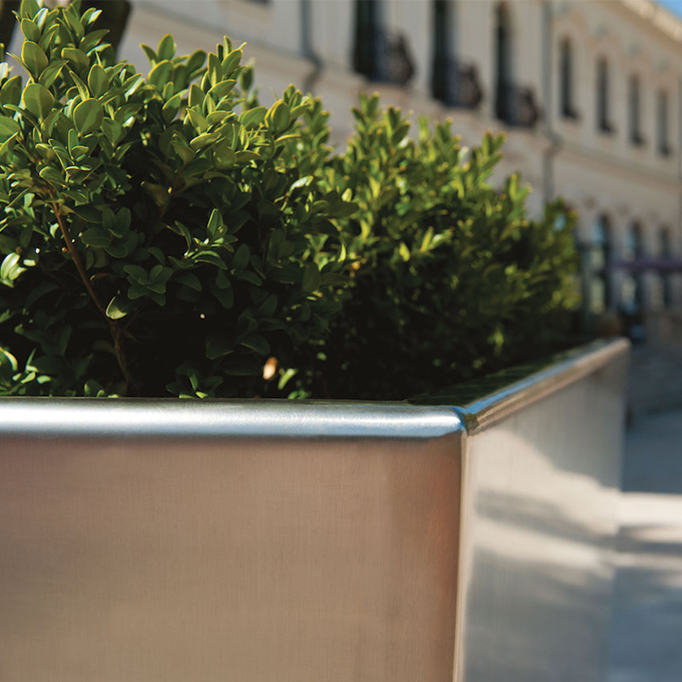 Stainless steel finishes
We offer you a choice of two aesthetically distinctive finishes to suit all your projects. If this is the material for you, you're sure to find what you're looking for!

Satin-finish stainless steel
The satin finish gives stainless steel a perfectly smooth surface with fine brushed highlights.

Mirror-polished stainless steel
As the name suggests, mirror-polished finishing involves polishing the surface as much as possible to remove all roughness, to obtain a smooth, homogeneous material with very high reflective qualities, without losing the stainless properties of the steel. This finish stands out for its breathtaking aesthetic qualities.


Back to Top